Nordic Media is a full media agency specialising in radio advertising and digital marketing, including; TV ,press, bus advertising, billboards, web development, and all forms of social media engagement in Newcastle and its surrounding areas.
Nordic Media has as a burning desire to help small to medium business achieve success in marketing and advertising in both traditional and more modern forms of advertising .
Marketing your business in today's digital world has become even more challenging, success with marketing takes time and patience, that is of course if you are looking to build your brand. Trends have changed, the way people buy things has changed, demographics are changing and marketing also has changed, so if you don't change with these times then your business will probably get left behind and over time you will eventually lose market share.
Nordic Media can give you a comprehensive overview of what you will need to have your business flourish in both the Traditional and Digital marketing spaces.
The correct marketing advice can only be given through uncovering your current position in the marketplace as opposed to where you actually want to be, and then finding out what is financially feasable to market your business and where you should be spending your advertising dollar.
Then and only then can we consult and advise on what we believe is the appropriate 'Marketing Strategy' and mediums to best suit the timing and budget of each individual business.
You see, we are on a mission to educate business owners that marketing and advertising is not as seductively simple as it used to be. The digital world is upon us, now, and the smart consumers as they are known are stealing your market share so it may be time to get some advice, adapt and make some changes .
So it makes sense to have an expert on your side that you can trust doing your marketing and advertising for you.
Nordic Media will uncover your best story, work out what is financially feasible and help you set sail for your business success. So get ready now- we guarantee great business promotion and increased sales through efficient digital marketing strategy utilising better SEO tactics, Social Media engagement and more.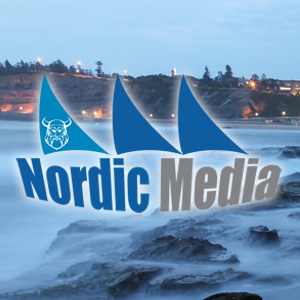 Contact Details
Phone: 0404 472 676
Address: 54 Irving St Wallsend NSW 2287

(Meetings by appointment)